Attorney Rebecca Judy Serves Upshur County, WV
Malpractice, Real Estate, Estate, & Business Law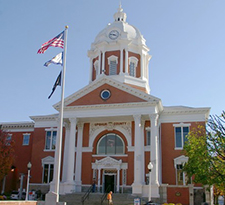 Judy Law Office in Elkins, WV, provides a variety of professional legal services for residents in Buckhannon, Tallmansville, and throughout all of Upshur County, West Virginia. Attorney Rebecca Judy serves the legal counsel and representation needs of area businesses and residents with experience, knowledge, and a compassionate touch.
Our clients enjoy comprehensive services for a wide range of legal concerns including business and contract law matters, medical malpractice lawsuits, real estate law, and estate planning issues.
Wills and Powers of Attorney in Buckhannon, WV
Judy Law Office offers complete estate planning strategies and services, including drafting personalized Wills, and powers of attorney for residents living in Buckhannon, WV. We strive to assist our clients with preserving their assets, minimizing tax liabilities, and ensuring that beneficiaries receive their proper bequests. In addition, Attorney Rebecca Judy works with families to develop plans for continuing care for dependent children, as well as designating a trusted representative to handle your personal affairs should you become incapacitated.
Contact Judy Law Office to schedule a consultation regarding your specific legal concerns today: (304) 635-8383.