Attorney Rebecca Judy Serves Tucker County, WV
Business, Real Estate, Malpractice, & Estate Law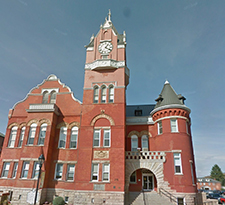 Attorney Rebecca Judy serves residents in Parsons, Davis, Thomas, and throughout all of Tucker County, West Virginia. Judy Law Office offers compassionate, personalized legal services for our clients. No matter what your legal concerns involve, we are dedicated to providing the competent legal representation that you deserve.
Our law office handles many types of legal issues, including a wide variety of business and contract law matters, medical malpractice lawsuits, real estate law, and estate planning issues.
Wrongful Death Attorney in Parsons and Tucker County, WV
Judy Law office provides personalized solutions for a wrongful death litigation matters for clients in Parsons and throughout Tucker County, West Virginia. Attorney Rebecca Judy is able to assist individuals with resolving many types of sensitive disputes. She provides full litigation and legal representation services for medical malpractice cases. If you have experienced harm as a result of medical malpractice or a if you believe you may have a claim for wrongful death  contact our office to schedule a consultation to determine if you have a case.
Wills and Estate Planning in Davis and Thomas, West Virginia
Residents of Thomas and Davis, West Virginia, trust Judy Law Office to provide reputable estate planning services. Attorney Rebecca Judy is easy to talk to about one of the most difficult subjects: planning for the continuance of your estate following your death. Whether you have a large estate or a small estate with few possessions, we understand the importance of ensuring that your assets pass to those who you chose upon your death. If you die without having a properly prepared Will, your estate will be subject to the laws of intestacy. In addition, your assets may be taxed at a higher rate, and distribution of assets to your heirs will likely be significantly delayed. Don't let that happen to you. Contact Judy Law Office to learn more about how we can assist you with your estate planning needs in a cost-effective manner: (304) 635-8383.