Attorney Rebecca Judy Serves Pocahontas County, WW
Real Estate, Business, Estate, & Malpractice Law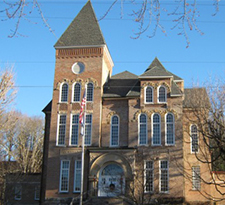 Attorney Rebecca Judy provides residents in Marlinton, Hillsboro, Durbin, and throughout all of Pocahontas County, West Virginia, with a wide variety of legal services. Judy Law Office offers compassionate, personalized legal counsel and representation for our clients. No matter what type of legal concerns you have, our office offers the reputable and reliable legal representation that your case requires. We handle many types of legal issues for our clients, including a wide variety of business and contract law matters, medical malpractice lawsuits, real estate law, and estate planning concerns.
Contract Law and Leases in Marlinton and Hillsboro, WV
Judy Law Office serves the contract law and lease needs of landlords, tenants, business owners, and residents in Marlinton and Hillsboro, WV, and other areas throughout all of Pocahontas County. If you have a matter that is important to your ongoing financial security, ensure that a properly prepared legal contract protects your interests. Our law office drafts and reviews contracts and leases for our clients in accordance with all local, state, and federal laws. We also provide assistance with contract amendments, addendums, proposals, bids, and other contract-related legal issues.
Medical Malpractice and Wrongful Death Attorney in Durbin, WV
Attorney Rebecca Judy provides legal representation for victims and loved ones of victims who have suffered serious damages as a result of neglect/wrongful acts, or who have been killed as a result of someone else's reckless behavior. If you have been injured and have incurred financial losses, including medical expenses, lost wages, and other damages, as a result of medical malpractice in Durbin, WV, or within our service area, contact Judy Law Office for a review of the facts and circumstances involved to determine whether or not you have a legal basis for filing a lawsuit. We also offer additional litigation services for family members of those whose death was caused by malicious or intentional acts.
Contact Attorney Rebecca Judy to schedule a consultation: (304) 635-8383.