Attorney Rebecca Judy Serves Barbour County, WV
Malpractice, Real Estate, Business, & Estate Law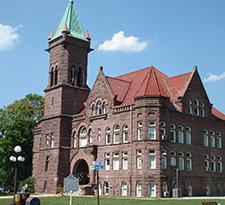 Attorney Rebecca Judy, of Judy Law Office in Elkins, provides a variety of legal services for residents in Philippi, Belington, Junior, and throughout all of Barbour County, West Virginia. Judy Law Office is trusted to serve the legal needs of area residents with knowledge, experience, and a personalized touch.
We assist our clients by ensuring access to competent legal counsel and representation for legal concerns including business and contract law matters, medical malpractice lawsuits, real estate law, and estate planning.
Business Law Attorney Serving Philippi and Junior, WV
Are you an owner of a small business in Philippi, WV, Junior, WV, or the surrounding area in Barbour County? Contact Attorney Rebecca Judy for answers to all of your legal questions and concerns. Judy Law Office does not charge retainer fees. In addition to providing competent legal counsel, we assist our business clients with contract-related issues, employee matters, real estate acquisitions, and much more. Whether you are starting a new business or have been serving the community for years, let us help secure the future of your business with our personalized, cost-effective legal solutions.
Call Judy Law Office for confidential assistance with your legal concerns: (304) 635-8383.